Product Overviews: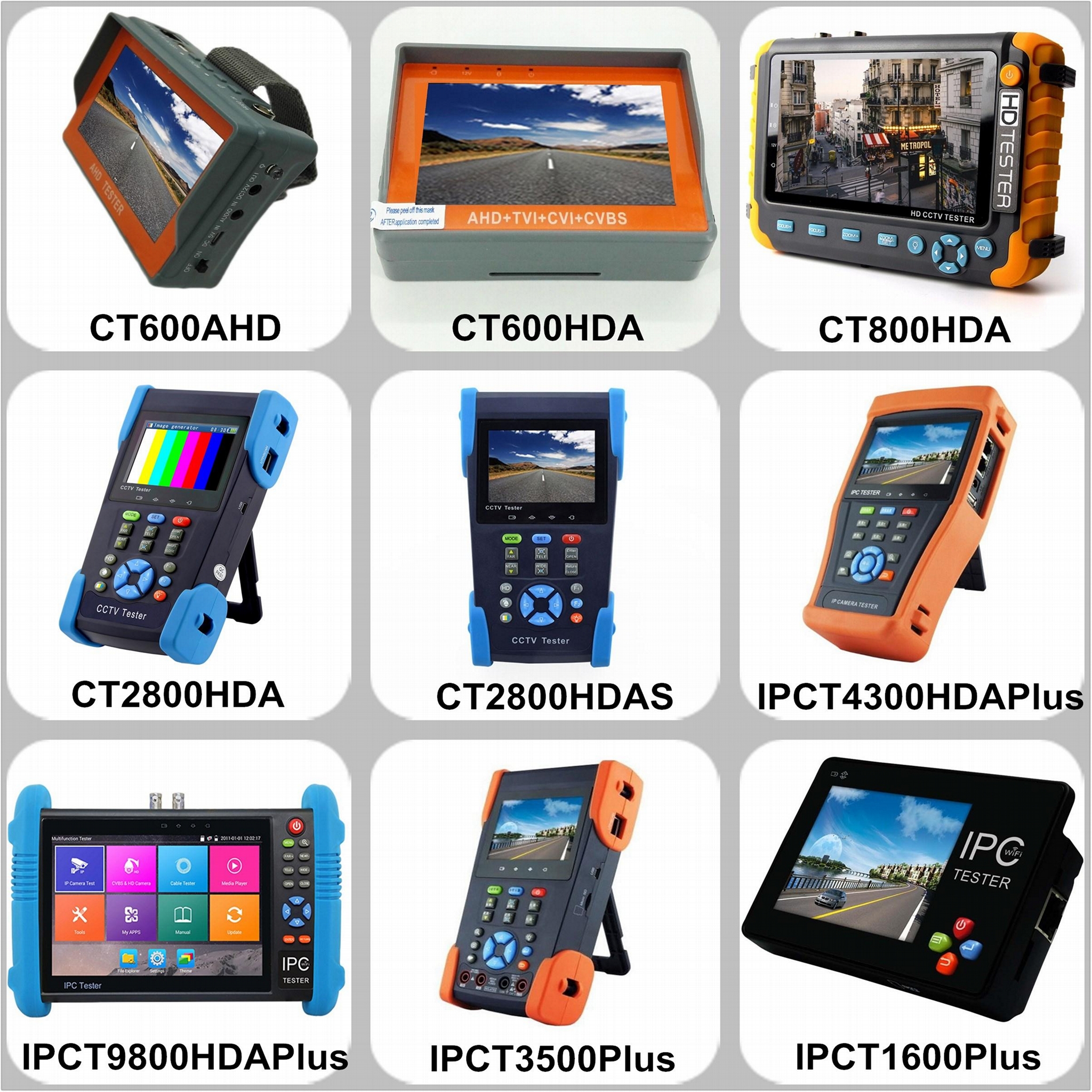 Place of Origin:Zhejiang,China

Brand Name:Chinasky

AHD: 720P, 960P,1080P, PTZ control, RS485

MINI USB Universal Charging Port

Low Power Consumption

Certification:CE, FCC

PAL/NTSC Auto Adapt for Analogue camera(CVBS) and AHD , TVI, CVI Cameras
Product Description:
3.5" Cvi, Tvi, Ahd, Analogue All-in-One CCTV Test Monitor (CT2800HDA)
Applications:
1.CCTV system installation and maintenance
2.Network cabling project installation and maintenance
3.Dome camera all in one Analog, AHD, CVI, TVI and HD SDI camera testing
4.Video transmission channel testingTest
5.PTZ controller
Features:
1.3.5 inch screen display, 480(RGB)x320 resolution
2.Low power consumption, working time lasts 11 hours
3.LCD screen brightness/contrast/color saturation adjustable NTSC/PAL auto adjust
4.All in one Analog, AHD, CVI, TVI coaxial camera image display, coaxial PTZ control and call up the camera OSD menu
5.Enhanced Color bar generator, PAL/NTSC multi-system color bar video generator (Eight-system switchable, transmit/receive eight-system colorful images).
6.LED Flashlight.
7.HD coaxial control, PTZ control, color bar generator shortcut key.
8.F1, F2 user-defined key
9.Visual fault locator, to test fiber's bending and breakage * (Optional)
10.Digital Multi-meter, DC and AC voltage measurement, Resistance measurement Continuity test, Diode measurements, Capacitance measurement * (Optional)
11.Cable tracer, by sending the audio signal, enables the blue cable tracer tester to find the connected cable from messy cables. * (Optional)
12.Port Finder,it will enable the installer to easily and quickly find the connected port for an Ethernet cable.
13.TDR cable test, TDR break-point and short-circuit measurement. * (Optional)
14.PTZ control and PTZ protocol analysis
15.Cable test, Test LAN cable or telephone cable, UTP cable etc, cable type and the sequence of wires will be displayed
16.Support more than 30 protocols, such as Pelco-D, Pelco-P, SAMSUNG
17.Support RS232/RS485,rate 600 ~ 115200bps adjustable
18.Built in Lithium Ion Polymer Battery(3.7V DC 3000mAh )
19.Image display and data control integration
20.Handheld HD coaxial tester, easy to carry and operation.
21.Optical power meter, test fiber loss and value * (Optional)
Technical specifications:
Model

CT2800HDA【*】models are Optional

Video Test

Signal mode

NTSC/PAL (Auto adapt)

Display

3.5 inch digital TFT-LCD ,480(RGB)x 320 resolution

LCD adjustment

Brightness, Contrast, Saturation adjustable

Video IN/OUT

1 channel BNC Input & 1 channel Output

Video Output Mode

1.0 Vp-p

Video Level test

Level test

Video signals measured in IRE or mV (Only for Analog and HDSDI)

Video level meter (Optional)

Video Level meter

PEAK video signal level, SYNC signal level, COLOR BURST chroma level measurement

PTZ controller

Communication

Support RS232 and RS485

PTZ Protocol

Compatible with more than 30 protocols such as PELCO-D/P, Samsung, Panasonic, Lilin, Yaan, etc.

Baud Rate

600,1200,2400,4800,9600,19200,57600,115200bps

Video signal generation

Color bar generator

Output one channel PAL/NTSC color bar video signal for testing monitor or video cable.(red, green ,blue, white and black color )

UTP cable tester

UTP cable test

Test UTP cable connection status and display in the screen. Read the number of the test box.

DC12V 1A power output

DC12V power output

Output DC12V1A power for camera

Audio input test

Audio input test

test the pickup and other audio equipments on the front-end

RS485 data analysis

Data Monitor

Captures and analyzes the command data from controlling device

CVI test

CVI video signal test

1 channel CVI in(BNC interface)support 720p 25/30/50/60fps,1080p 25/30fps,camera OSD menu control over coaxial cable

TVI test

TVI video signal test

1 channel TVI in(BNC interface) support 720p 25/30/50/60fps,1080p 25/30fps,camera OSD menu control over coaxial cable

AHD test

AHD video signal test

1 channel AHD in (BNC interface)support AHD 2.0 version, 720p 25/30fps,1080p 25/30fps,camera OSD menu control over coaxial cable

HD SDI test*

HD SDI test

HD SDI Video display and test

Cable scan (Optional) *

Cable scan

Search the cable by the audio signal

Digital Multimeter (Optional) *

AC/DC Voltage

0-660V auto/manual range, the min resolution is 0.1mV

AC/DC current

660.0uA , 6.600mA, 66.00mA , 660.0mA, 10.00A

Resistance

660.0Ω, 6.600kΩ, 66.00kΩ, 660.0kΩ, 6.600MΩ, 66.00MΩ

Capacitance

6.6nf~66000uF, the min resolution is 1pf

Diode

0~2V forward voltage, the min resolution is 1mV

Data hold

Hold and display the measured value

Relative measurement

Display the relative power value

Continuity testing

Built-in buzzer will sound, if resistance is lower than 50 Ω

Testing speed

3 times/ seconds

Data range

-6600~+6600

Optical power meter (Optional) *

Calibrated Wavelength(nm)

850/1300/1310/1490/1550/1625nm

Power range(dBm)

-70~+10dBm

Sensitivity(nW)

0.001nW

Connector type

FC/PC

Data hold

Hold and display the measured value

Relative measurement

Display the relative power value

Visual fault locator (Optional) *

Visual fault locator

Test fiber's bending and breakage ( SM and MM fiber)

TDR Tester (Optional) *

TDR Tester

breakpoint and short circuit measurement(BNC cable, telephone cable)

POWER

Power Adapter

DC 5V(1.5A)

Battery

Built-in 3.7V Lithium polymer battery ,3000mAh

Rechargeable

After charging 3-4 hour, working time lasts 11 hours

Low Consumption

Energy saving technology, the battery icon real-time display

Parameter

Operation setting

English/Chinese and other languages OSD menu

Auto off

5-60 (mins)

Keytone

On/Off

General

Working Temperature

-10℃ ~+50℃

Working Humidity

30%~ 90%

Dimension/Weight

194mm x 112mm x 48mm / 540g
Product Show: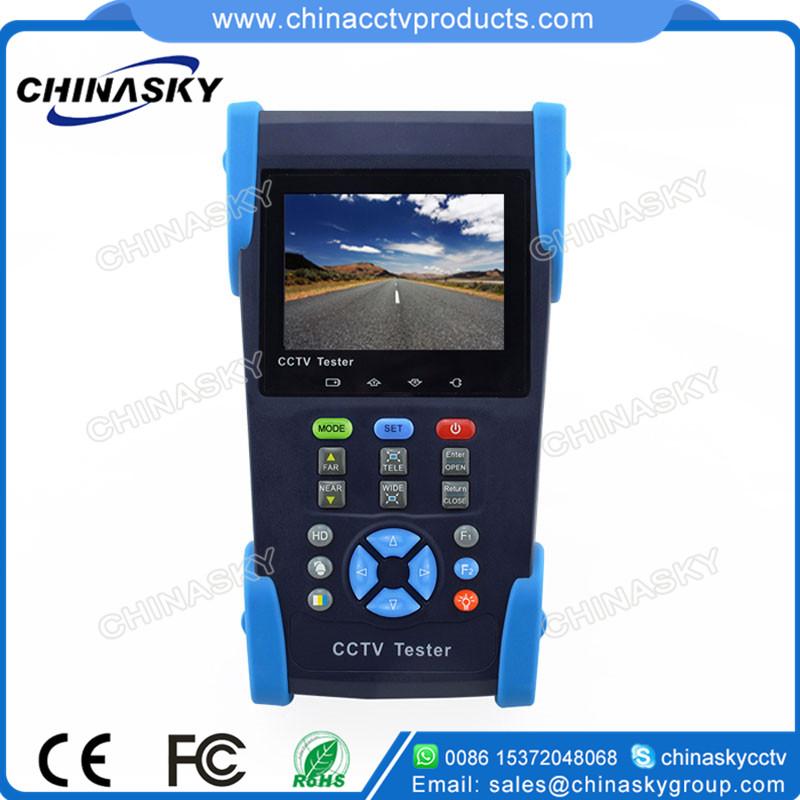 Company Introduction
Chinasky Electronics Co., Ltd. is the leading manufacturer and exporter of CCTV products in China. We are specialized in developing, manufacturing and exporting CCTV power supplies, CCTV cables and other CCTV accessories. We have more than 10 years' experience in the security and surveillance industry.
Our main products include the following:
1) CCTV Power Supplies: CCTV Power Supply boxes, CCTV Power Adapters, Open Frame CCTV Switching Power Supplies;
2) CCTV Connectors: BNC Connectors, RCA Connectors, Power Connectors;
3) Video Baluns;
4) CCTV Cables: Siamese Cables, Coaxial Cables, Pre-made Cables;
5) CCTV Tools: stripping tools, crimping tools, compression tools;
6) CCTV testers;
7) PoE Switches;
8) CCTV Microphones;
The mission of Chinasky Electronics is to provide quality products and competitive prices to our customers. With a strong research and development team, well-established production capacity, and very strict quality control system, we are able to ensure your security and surveillance needs. We have an energetic, enthusiastic, professional and powerful sales team to be in charge of all exporting inquiries and orders and provide quality advice to achieve customers' OEM and ODM requirements.
In order to guarantee our products to be exported and re-sold in other countries safely, our products are in accordance with global testing standards, such as CE (EMC & LVD), IEC60950-1, UL/cUL, SAA, GS, TUV, PSE,RoHS, etc. We work with accredited third party labs (SGS, INTERTEK, ANBOTEK, CPC) to ensure all products we supply are compliant and valid for import into the target markets. We have made a lot of certificates and test reports for our exported products from accredited third party labs.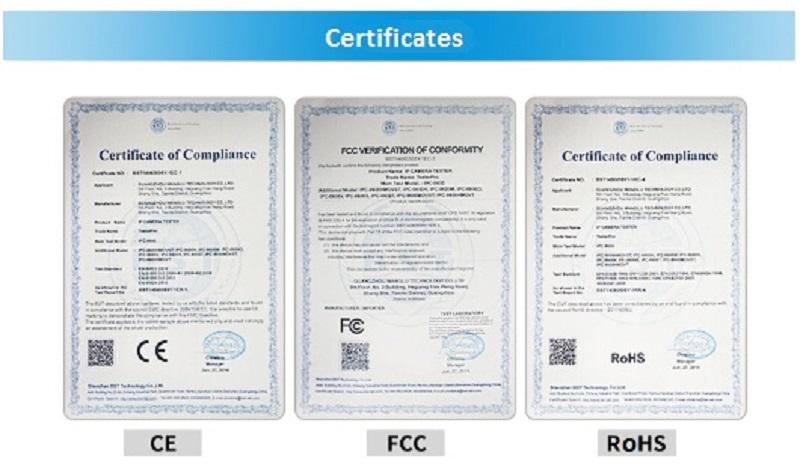 We aim to create long-term, win-win partnerships with our customers. We are aware that trust and communication are essential for long-term partnerships. We value our customers' success as well as ours.
If you are interested in any of our products and services, please don't hesitate to contact us. We are ready to reply you within 24 hours after receipt of your request.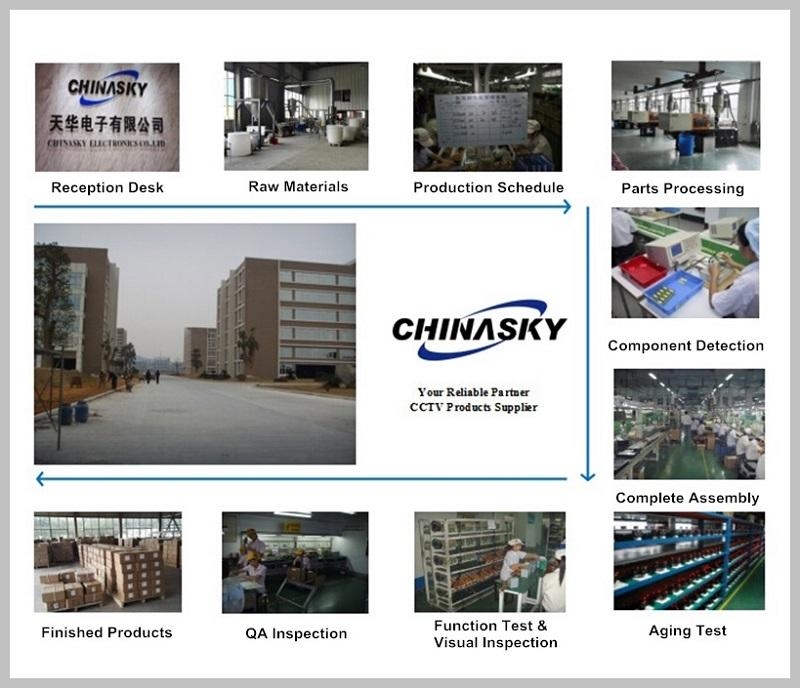 Exhibition Show: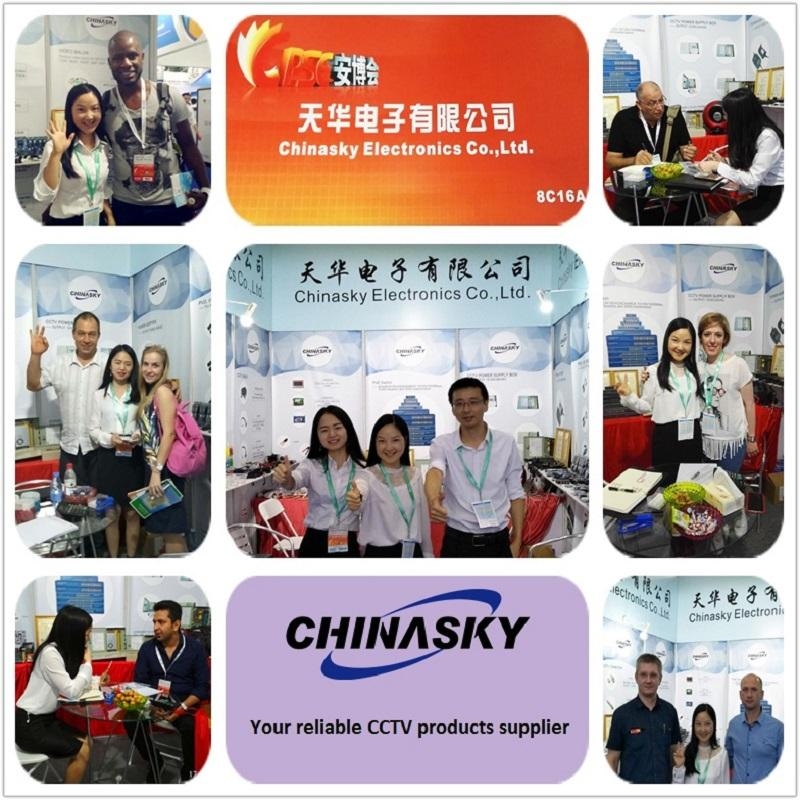 Packing&Shipment:
Packing list:1pc/inner box
Packing Weight:Export Carton,less than 20KGS each carton.
Packing:We will use professional equipment to pack goods.
Shipment:We ship by air or sea,EMS,DHL,Fedex,UPS,according to your choice when placing orders .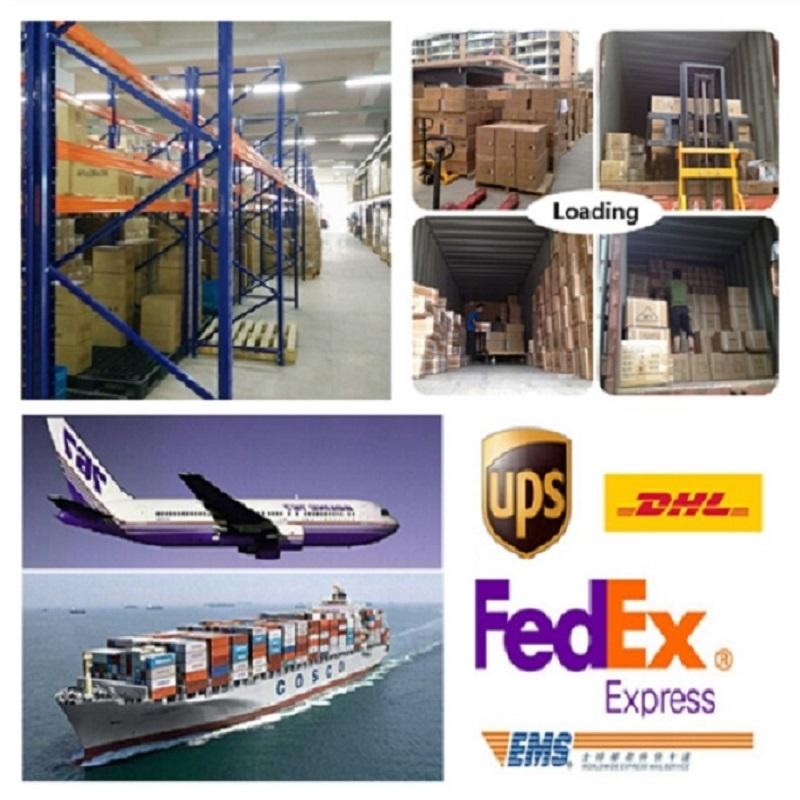 Why choose us:
1.Long History and Stable Production
We have more than 10 years' experience in the CCTV security and surveillance industry.
We have exported our products to more than 50 countries and regions, such as the USA, UK, Italy, Spain, Netherland, Portugal, France, New Zealand, Singapore, South Africa, Mexico, Colombia, etc.
Our production capacity is stable. We can arrange the shipment to you in time .
2. Strict Quality Control System
We have strict quality control system. All of our technicians are professional. They are strict on quality control.
Before order, we can send the samples for your testing . We ensure the quality is the same as bulk order.
3.Prompt Response
We will reply to you within 8 hours in working days.
4. Prompt Delivery
We can usually deliver goods between 7 to 15 days.
We have good cooperation with many professional forwarders here. We can send the goods to you on time.
5. Long Warranty Time
Our warranty time is two years.
If there is something wrong with the products we sell, we will support you with technical analysis and solutions. We will also supply replacements if necessary.
We have sold a lot in the USA market for over 10 years and with very few bad feedbacks. The failure rate is less than 1%.
6.FREE Lifetime Technical Support
Our technical support is provided freely throughout pre-sale, on-sale and after-sale.
7.Knowledgeable Sales & Support Staff
We have a strict staff selection criteria and training system.
8.Outstanding Customer Testimonials
9.We NEVER Sell or Share Your Information
Without your permission, we will never sell or share your information to any person or company.
10. We Have Long-Term Development Planning
Our purpose is not simply to make money. We intend to make the brand reputation with 3 to 5 years. So we pay great attention to quality and service.

FAQ:
1.HOW LONG CAN I GET THE FEEDBACKS AFTER WE SEND THE INQUIRY?
We will reply to you within 8 hours in working days.
2.ARE YOU A DIRECT MANUFACTURER OR TRADING COMPANY?
We are a factory. We also have our own international trade department .
3.WHAT PRODUCTS CAN YOU OFFER?
We mainly produce CCTV power supplies, power adapters, CCTV connectors, video baluns, and other CCTV accessories.
4.CAN YOU DO OEM PRODUCTS?
Yes, we can.
5.HOW MANY EMPLOYEES OF YOUR COMANY? WHAT ABOUT TECHNICIANS?
We now have 260 employees, including 10 engineers and 10 technicians.
6.HOW TO GUARANTEE THE QUALITY OF YOUR GOODS?
Firstly, we will do the inspection after every process. For the finished products, we will do 100% inspection according to the customers' requirements and the international standard.
7.WHAT'S YOUR TRADE AND PAYMENT TERMS?
When we quote for you, we will confirm with you the way of transactions ,EXW, FOB, CIF, CNF, etc.
For mass production goods, you need to pay 30% deposit before production and 70% balance before shipment. The most common way is T/T. Of course, Western Union, Paypal, MoneyGram, L/C are also acceptable according to different situations.
8.HOW TO DELIVER THE GOODS TO US?
Usually we will ship the goods to you by sea, because we are in Hangzhou. We are between Shanghai Port and Ningbo Port. It is very convenient and efficient to ship goods to any other countries. Of course, if your goods are very urgent, the Ningbo Airport and Shanghai Airport are also very nearby. So we can send the goods to you by air or by courier such as TNT, FedEx, DHL, UPS,etc.
9.WHERE ARE YOUR PRODUCTS MAINLY EXPORTED TO?
Our products are mainly exported to the United States , the United Kingdom , Italy, Spain, Netherland, Portugal, France, New Zealand, Singapore, South Africa, Mexico, Colombia, and many other countries.
3.5" Cvi, Tvi, Ahd, Analogue All-in-One CCTV Test Monitor (CT2800HDA)